Wisconsinites United in Support of Mask Mandate, Against Republican Legislature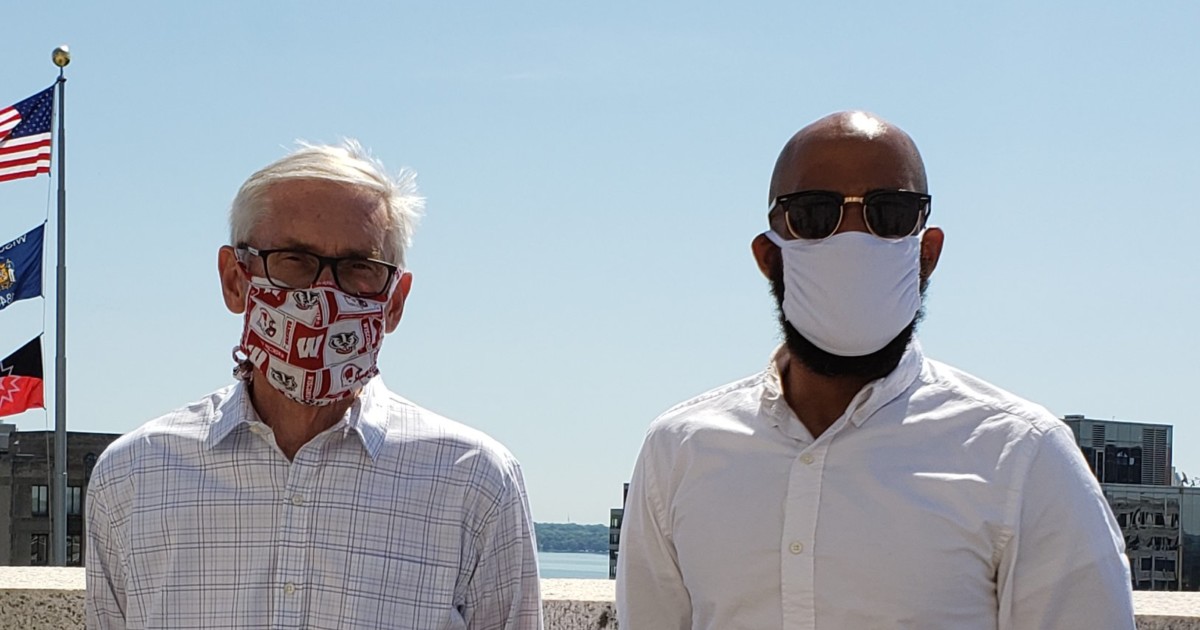 MADISON, Wis. — All Wisconsinites deserve to be safe in their place of work, or when they run errands in their community. Republicans in the State Senate are voting today to threaten that safety with a Joint Resolution to end the Governor's public health emergency order, which would eliminate the statewide mask mandate. At a time when the United States faces 4,000 deaths per day and a more contagious new variant begins to take hold, Republicans in the state legislature are more interested in undermining the Democratic Governor than in containing the deadly virus that ravages our communities. Although these Republicans might put political gain over public health, Wisconsinites are speaking out to support the mask mandate and save lives. Groups ranging from the Wisconsin Medical Society and the Wisconsin Council of Churches have spoken out in favor of the mask mandate.
In the face of overwhelming evidence that masks are one of the most important protective measures against the coronavirus, public health experts are united in calling for a mask mandate. The Wisconsin Medical Society, the Wisconsin Association of Local Health Departments and Boards, the Wisconsin Public Health Association, the Medical College of Wisconsin, Children's Hospital of Wisconsin, the Wisconsin Chapter of the American College of  Emergency Physicians, the Wisconsin Hospital Association, the Wisconsin Assisted Living Association, SEIU Healthcare Group, the Wisconsin Federation of Nurses and Health Professionals, and many others have all come out in favor of protecting the mask mandate. Those who are on the front lines of this pandemic are unanimous in their support of a mask mandate.
Such diverse groups as the Wisconsin Council of Churches and the Pabst Theater Group, which operates several concert venues, have also spoken out in favor of the mask mandate. These organizations all know that masks do not just protect the wearer, but also those around them, making our community safer and healthier.
Said A Better Wisconsin Together Executive Director Nicole Safar, "Thankfully, vaccines are getting into people's arms as we speak. Until we can get everyone vaccinated, public health experts tell us masks are the best tool we have to save lives. After more than 9 months without legislative action on the pandemic, Wisconsin Republicans continue to let down the people of our state and are taking steps to make this pandemic worse, all for political gain."