Wisconsinites Come Together to Thank Governor Tony Evers for Keeping Us Safe With a Mask Mandate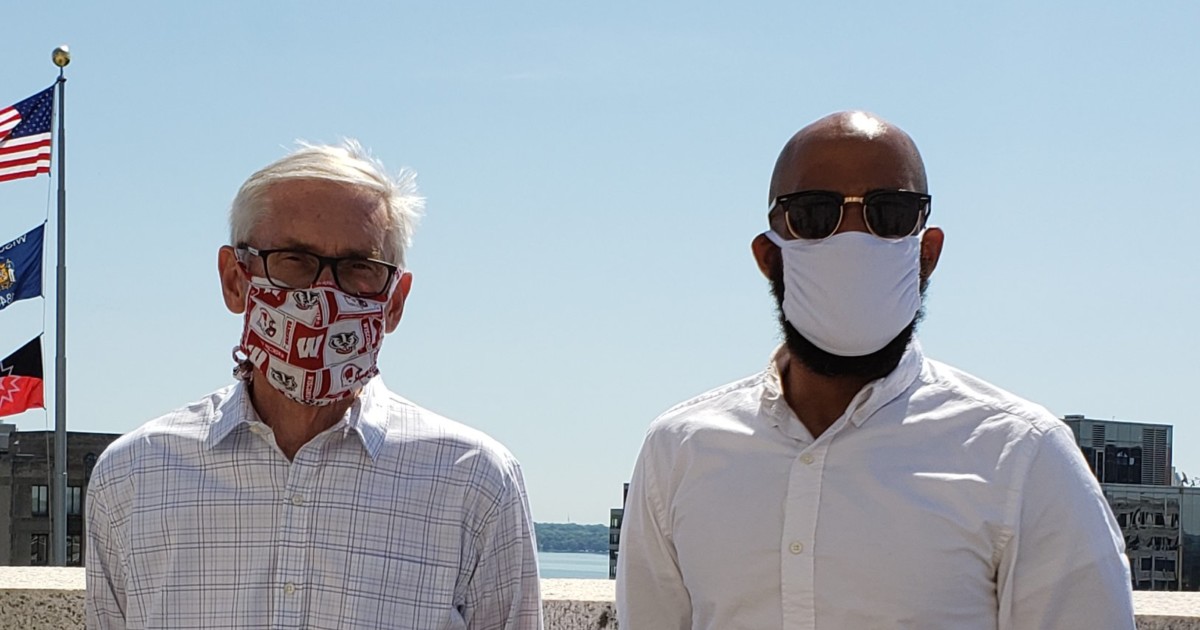 MADISON, Wis. — In the two weeks since Governor Tony Evers' mask mandate, Wisconsinites have united in support of this crucial public health measure. Public polling and grassroots mobilization show widespread support for the mask mandate and the Governor's decisive action. Meanwhile, as the COVID-19 death toll in Wisconsin tops 1,000, the Republican-led legislature has not offered a single solution to deal with the pandemic or even convened a session in 121 days.
Said A Better Wisconsin Together Executive Director Nicole Safar, "We know how to mitigate the impact of COVID-19 and prevent more people from dying, and still Wisconsin Republicans stand by doing nothing. Thankfully, Governor Evers is taking decisive action to slow the spread of the virus."
A recent Marquette Law Poll of likely voters found that 68 percent were in favor of requiring masks in all public places. Moreover, there were clear majorities in favor of the mask mandate in all regions of the state.
People are looking for leadership on this issue. More than 5,500 Wisconsinites joined A Better Wisconsin Together and For Our Future WI in thanking Governor Evers for acting in this time of crisis and issuing the mask requirement.
"There's no question that the vast majority of Wisconsinites not only believe in doing the right thing, but are actually leading by example in their own communities," said For Our Future Wisconsin Communications Director Joe Zepecki. "The only ones who seem to have missed the memo are legislative Republicans and elected officials content to believe President Trump every time he says that the coronavirus will just 'magically disappear' even though we have now lost more than 1,000 Wisconsinites."
Evers' leadership stands in contrast to Republican leaders at both the state and the national level. Wisconsin's senior Senator, Ron Johnson, does not want to fund state or local governments to deal with the ravaged economy the virus has created and has said there should be no more enhanced unemployment insurance. The Republican led legislature has done nothing for 120 days and refuses to convene the legislature to vote on Democrats' plans to address the pandemic. This inaction continues as Wisconsin hits a somber milestone, more than 1,000 Wisconsinites have died of COVID-19.
Said Safar, "When will Speaker Robin Vos and Senator Scott Fitzgerald do the job Wisconsin voters elected them to do: provide leadership and a plan out of this economic and public health crisis. Their lack of action shows just how out of touch they are with the majority of Wisconsinites who are hurting and looking for solutions."