Wisconsin Needs to Capitalize on Our Budget Surplus. Governor Evers Has a Plan For That.
'Now again in 2022 we see Evers showing up for local families by proposing a bold plan to keep momentum going in Wisconsin.'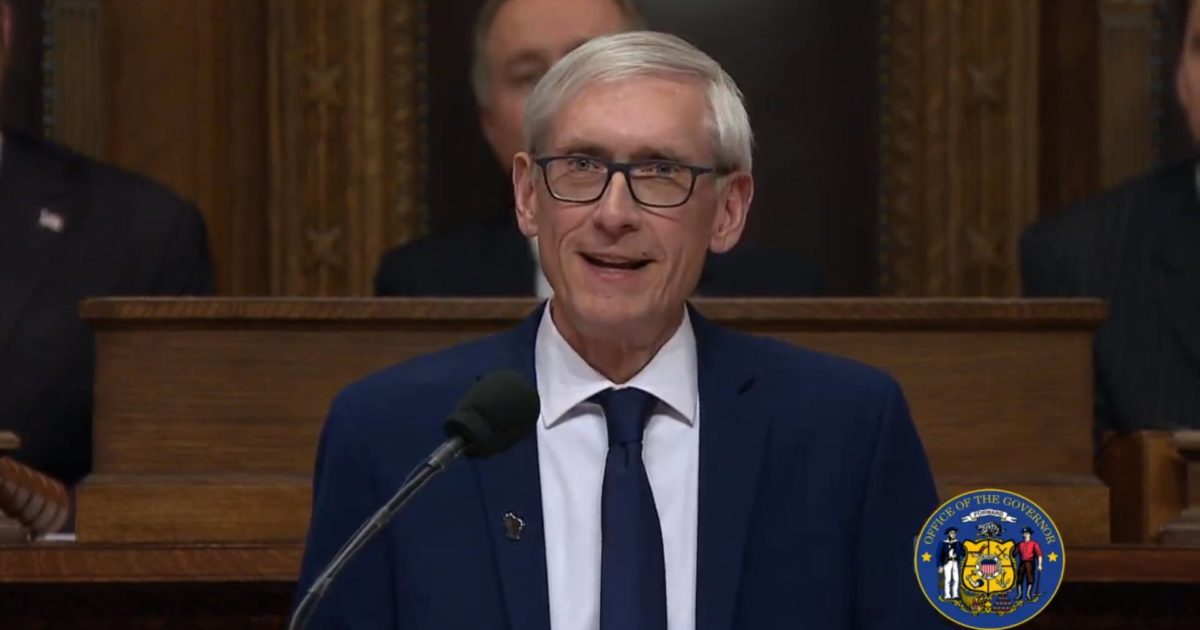 Most of us believe when things are working, it's worthwhile to do more of what you're doing well. That's what Governor Tony Evers is proposing with his plan for the projected $4 billion surplus in Wisconsin's 2021-23 biennial budget.
Gov. Evers' strong fiscal management and bold investments have gotten us through the last two years, helping the Badger state see record low unemployment and leaving us in a great fiscal position. Now, he's using the budget surplus to put forward a mix of investments in our future and savings for Wisconsin families.
The governor's plan would provide a $150 tax rebate to every Wisconsin resident, and invest nearly $750 million in our children's education, higher education, and job training. We'd see more than $130 million in tax savings, which would mitigate the rising cost of child care across the state and take down employment barriers for caregivers.
Unfortunately, we still see some politicians are more interested in their own political advantage than helping the rest of us.
Republican state legislative leaders have said they don't want to work with Gov. Evers on his surplus plan, and will stand in the way of providing aid to families in our local communities who need help now more than ever. If the right-wing has it their way, these vital funds could sit unused until it's too late. But this isn't a new phenomenon.
We've seen this idle obstructionism out of our state's GOP before. A media review from WisPolitics found that our Republican controlled legislature was the least active full-time state legislative body in the country at various points in 2020. While millions of us struggled through the worst of a global pandemic, our state's elected Republicans sat on the sidelines.
Despite the obstructionism, Gov. Evers still delivered. At the height of the pandemic, business owners across Wisconsin benefited from millions of dollars in small business grants authorized by the governor. In 2021, Gov. Evers allocated $250 million in ARPA funds for healthcare and neighborhood initiatives throughout the state.
As Gov. Evers' spokesperson so eloquently put it, Wisconsinites deserve elected officials who will put politics aside and show up to work to do the right thing.
Now again in 2022 we see Evers showing up for local families by proposing a bold plan to keep momentum going in Wisconsin.
There will be plenty of time for politics in the Fall, but now is the time to support the efforts of our leaders like Gov. Evers, who are working to help all of us thrive. With the momentum we've seen from the governor's office over the past two years, we can't let the nearly $4 million budget surplus sit for another season.
Call your local legislators today and let them know that economic recovery in Wisconsin cannot wait.