Right-Wing Justice Annette Ziegler Still MAGA Mad Over Loss of Court Majority
Unseemly Temper Tantrums Continue With Latest Public Outburst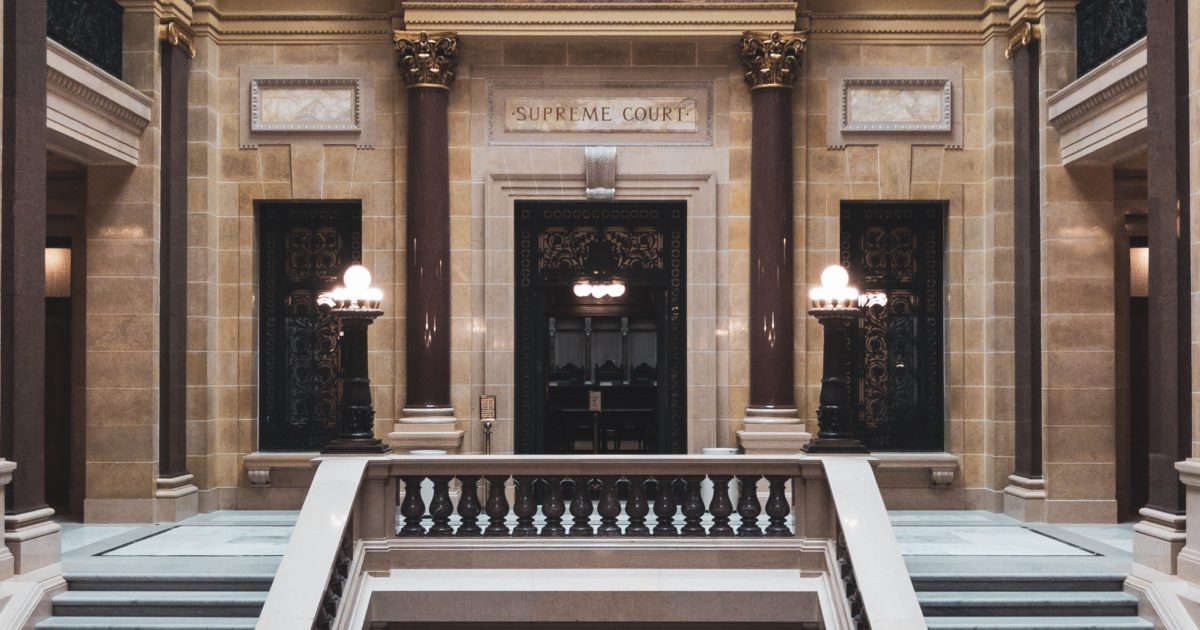 MADISON, Wis. — Right-wing Wisconsin State Supreme Court Justice Annette Ziegler continued her public temper tantrum yesterday over the results of the recent court election in which she and her MAGA faction colleague Rebecca Grassl Bradley lost their majority. Ziegler has now repeatedly and publicly insulted her court colleagues and suggested that only she, and not the majority of four justices, can make decisions about how the court operates.
A Better Wisconsin Together Deputy Director Mike Browne commented, "Record numbers of Wisconsin voters have turned out and made their voices heard in court elections. Just because Annette Ziegler doesn't like what we said with our votes doesn't mean she gets to ignore the results."
He noted this is not the first time Ziegler has been willing to put her personal partisanship over election results. After the 2020 election won by President Joe Biden she repeatedly voted to consider Donald Trump's campaign and MAGA faction allies' efforts to use the courts to overturn Wisconsin's election results. (NOTE: Ziegler was in the dissenting minority in Donald J. Trump v. Anthony S. Evers, 2020AP1971; Dean W. Mueller v. Ann S. Jacobs, 2020AP1958; Wis. Voters Alliance v. Wis. Elections Comm'n, 2020AP1930; and Donald J. Trump v. Joseph R. Biden, 2020AP2038.)
According to strategy memos addressed to a right-wing Wisconsin lawyer from an attorney working with Donald Trump and his campaign, lawsuits like the ones Ziegler wanted to consider in the Wisconsin Supreme Court were part of the strategy of now criminally charged conspiracies to overturn the 2020 presidential election.
Ziegler has had an uneasy relationship with ethics throughout her career. As a Washington County circuit court judge, Ziegler repeatedly violated Wisconsin's code of judicial ethics by presiding over eleven cases involving a financial institution where her husband served a paid member of the board of directors. In 2008, Ziegler was publicly reprimanded for these judicial ethics violations, the first and only time that the Wisconsin Supreme Court has formally, publicly reprimanded one of its own members.
She also supported special interests' version of judicial recusal rules and subsequently opposed reforms urged by retired judges. In 2012, Ziegler voted to close the Wisconsin Supreme Court's then-open administrative conferences to the public and in 2017, after a motion by disgraced former Justice Michael Gableman and seconded by two-time high court race loser Daniel Kelly, Ziegler voted to close the Wisconsin Supreme Court's then-open rules conferences to the public.
Browne concluded, "If Annette Ziegler can't muster the judicial temperament to abide by election results and work with the other elected justices to run our courts, including the new court majority, then she should feel free to take her gavel and go home and resign her seat."