Michael Gableman's Taxpayer-Funded Ticket to Ride: Republicans' Sham Election Inquiry Runs Up Hefty Tab for Transportation and Hotels
A Stunning Waste of Money With Shocking Lack of Oversight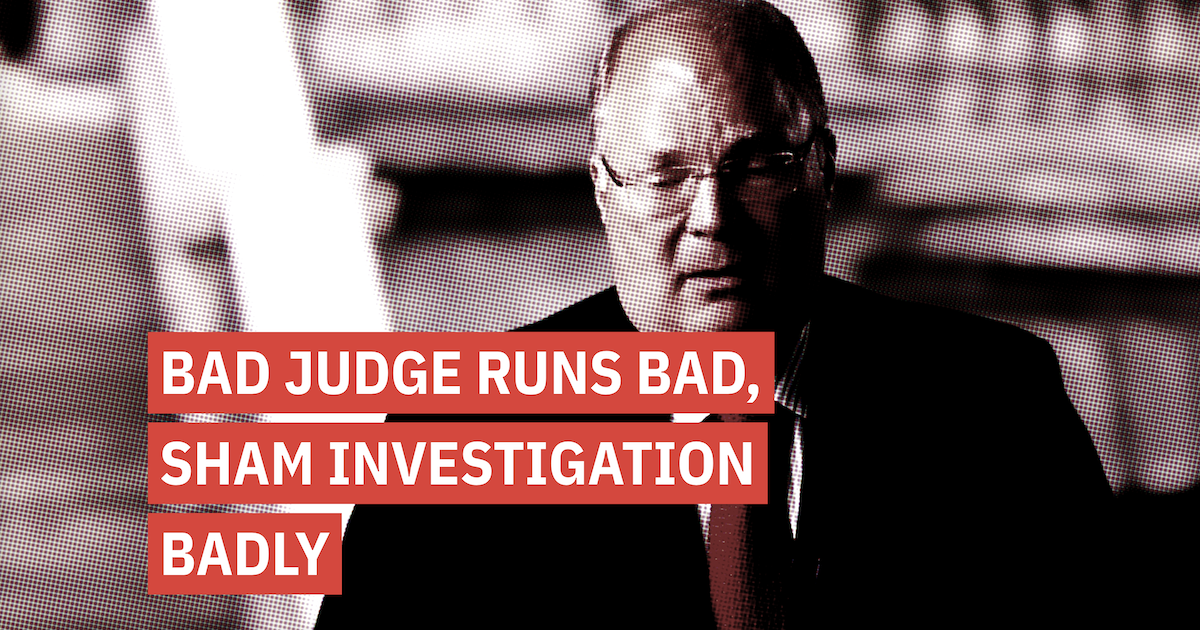 MADISON, Wis. — Rental cars, airline tickets and mileage reimbursements are piling up as taxpayers continue to subsidize Wisconsin Republicans' sham inquiry into the long ago decided 2020 election. According to publicly released records the inquiry, authorized by Assembly Speaker Robin Vos and run by Michael Gableman, billed taxpayers over $13,300 for transportation related costs and over $10,700 for hotels in just three months in 2021.
"The Republicans' sham election inquiry is a stunning waste of money with a shocking lack of oversight," commented A Better Wisconsin Together Executive Director Chris Walloch. "There is simply no justification for taking our public tax dollars and giving it to right wing grifters bent on sabotaging our elections and taking away our freedom to vote so they can rent cars, buy meals and stay in hotels."
Based on expense reimbursements obtained by open records requests and posted online by watchdog group American Oversight, for September, October and November Gableman and his team have billed Wisconsin taxpayers a total of:
$1,621.71 for meals;
$6,516.38 for transportation like rental cars, cab rides and mileage reimbursement;
$6,825.04 for airline flights; and
$10,704.63 for hotel stays.
Adding to the stunning waste of money revealed in records of the GOP's sham inquiry is a shocking lack of oversight, disclosed in the sworn testimony of a top aide to Representative Robin Vos in a court hearing this week.
Steve Fawcett, the staff person designated as the point of contact between Vos' office and the inquiry manager Michael Gableman, reported that he did not ensure compliance with state laws and does not know if contractual obligations are being fulfilled by the staff being paid with public tax dollars. Fawcett testified, "I don't know how they conduct their business" and responded that he has never visited the office being rented for Gableman at taxpayer expense, and does not even know where it is.