Abortion Provider Day: Wisconsin OB/GYN Dr. Kristin Lyerly Talks the Dangerous Impacts of Wisconsin's Criminal Abortion Ban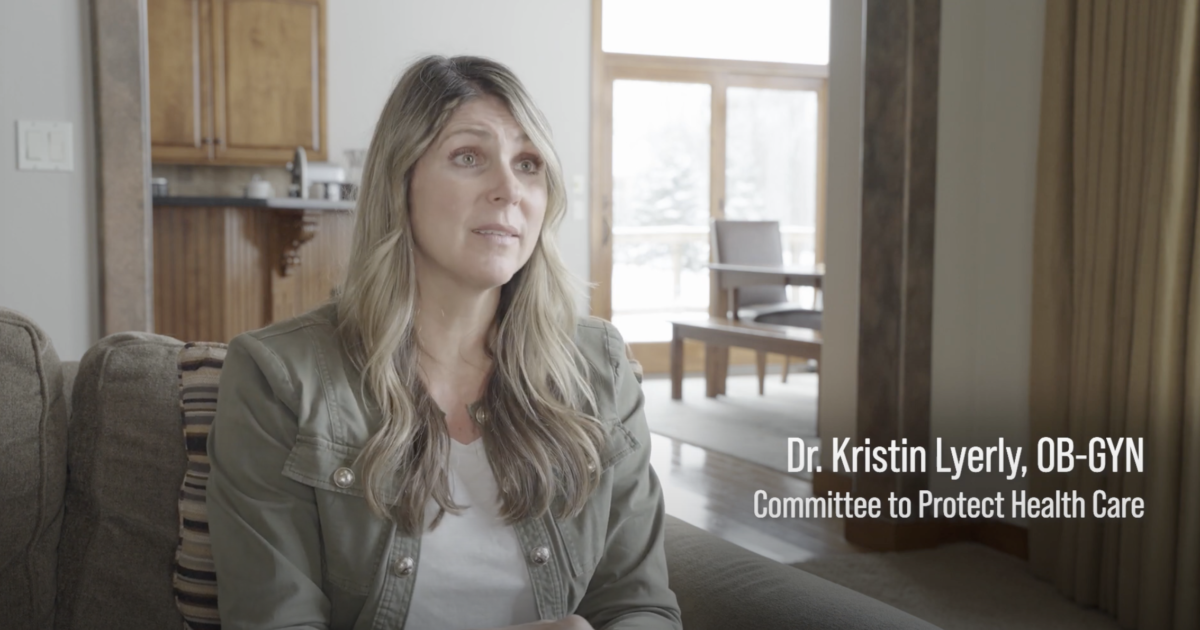 MADISON, Wis. — March 10 is known as Abortion Provider Day, a day of support and recognition for every doctor, nurse, and other medical staff who work hard to provide essential reproductive healthcare, and who are fierce advocates for patients in need of an abortion.
Earlier this year, A Better Wisconsin Together sat down with Dr. Kristin Lyerly – a Wisconsin native and Green Bay-based OB/GYN – to get her perspective on Wisconsin's 1849 criminal abortion ban that leaves no exceptions for rape or incest, and criminalizes doctors and nurses who provide abortion care.
In a video linked here, Dr. Lyerly discusses what the archaic ban means for doctors, what it means for patients, and what it means for the future of Wisconsin.
In her own words, Lylerly says people are dying and people are suffering as a result of the criminal abortion ban – and amid an already growing physician shortage, it's pushing future doctors away from pursuing a career in medicine.
Without action to repeal the criminal abortion ban, Lyerly said she worries about who will be left to take care of Wisconsinites in the years to come – 'Who's going to take care of us in 5 years, in 10 years?' Lyerly asks in the video.
She then goes on to say, "We deserve better, and it's all at stake this spring with the Wisconsin Supreme Court election."
On April 4th, a new justice will be elected to the Wisconsin Supreme Court.
Currently, a lawsuit that challenges the enforceability of the criminal abortion ban is making its way through the legal system, and could soon land on the desk of the Wisconsin Supreme Court, meaning our right to make our own reproductive healthcare decisions will very likely be in the hands of the seven elected justices on our state Supreme Court.
According to A Better Wisconsin Together Executive Director Chris Walloch, Wisconsinites are lucky to have physicians like Dr. Lyerly who advocate for our freedom to make reproductive healthcare decisions ourselves – without interference from politicians.
"No matter a person's zip code, everybody deserves the freedom to make decisions about growing their families, and about what is best for their own bodies," said Walloch. "This Abortion Provider Day, join A Better Wisconsin Together in thanking physicians like Dr. Lyerly, and making a plan to vote on April 4."
You can find your polling location and other helpful information at www.myvote.wi.gov.