Meet Jim Troupis, Wisconsin Right-Wing Fixer
Being a Central Figure in Fraudulent Elector Plot Fits Pattern of His Career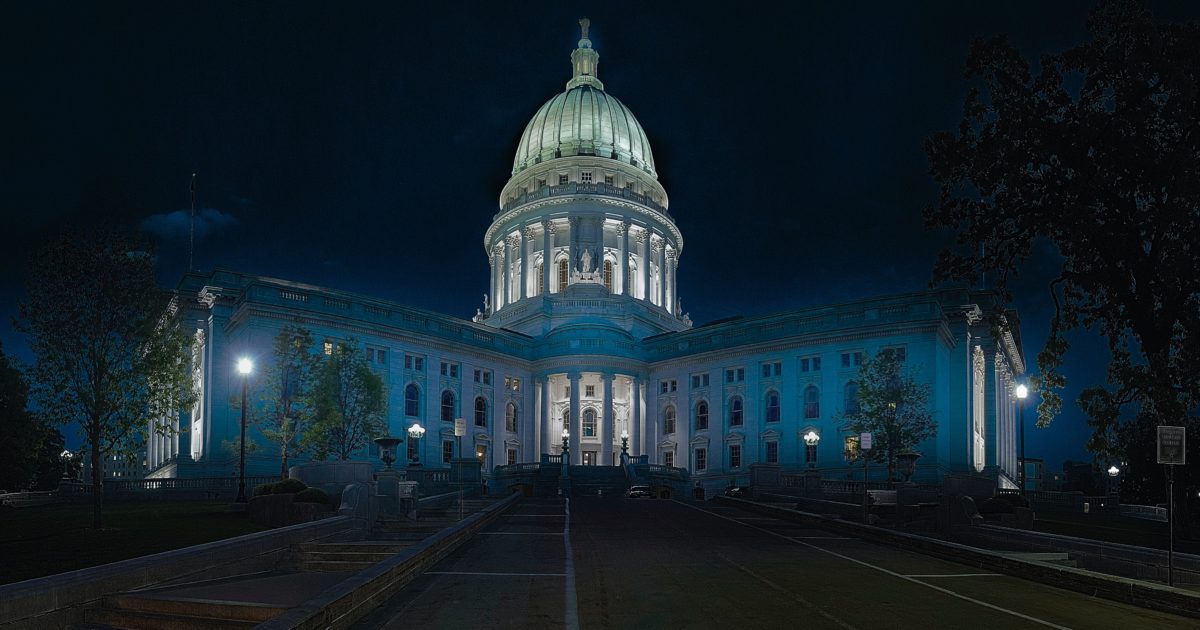 MADISON, Wis. — Recent national and state news reports identified Wisconsin attorney Jim Troupis as one of the people at ground zero of Donald Trump's losing 2020 campaign fraudulent elector plot. Troupis may be an unfamiliar name to many, but he's been in Republicans' smoke filled back rooms for decades, scheming to rig the rules for right wing partisan advantage.
"While Jim Troupis might be a new name to some, him showing up as a central figure in the fraudulent elector plot is totally in character for this long time right wing fixer," commented A Better Wisconsin Together Executive Director Chris Walloch.
The following are five things to know about Jim Troupis' long and unsavory career:
Suggested electoral politics justified Michael Gableman's shady judicial appointment:
Michael Gableman, the head of Wisconsin's sham election inquiry, got his start as a judge with more than just a whiff of scandal. Gableman was not among the finalists, or even original applicants, for a county judgeship in 2002. But shortly after making campaign donations and helping to organize a fundraiser for then Republican Gov. Scott McCallum, he got the seat.
Jim Troupis was helping oversee judicial selections at the time as chair of the Advisory Council on Judicial Selection. When asked to comment on the suspect manner in which Gableman received his appointment, Troupis commented, "There's a reality there — (as a judge) you are going to have to run for election."
[Wisconsin State Journal, 2/21/08]
Tried to help Wisconsin Supreme Court Justice Annette Ziegler in ethics charge proceedings:
Troupis represented Justice Annette Ziegler in proceedings brought by the Wisconsin Judicial Commission over Ziegler's participation in cases involving a bank on which her husband served on the board of directors while she was a county circuit court judge.
Ziegler was publicly reprimanded by the Wisconsin State Supreme Court for her ethical lapses.
[Wisconsin State Journal, 5/29/08]
Represented the Republican Party of Wisconsin in attempting to force a politically motivated voter roll purge lawsuit in advance of the 2008 presidential election:
Wisconsin's then Republican Attorney General, who was also serving as chair of the GOP presidential nominee's Wisconsin campaign, brought a lawsuit to try to force a voter roll purge in advance of the 2008 presidential election.
Troupis represented the Republican Party of Wisconsin in their effort to intervene in the legal proceedings, which the party discussed with the Attorney General's office before the suit was filed. The action, which was ultimately unsuccessful, would have threatened the registration status of an estimated one million voters mere weeks before the election.
[Milwaukee Journal Sentinel, 9/12/08]
Was an attorney helping Republicans craft radical gerrymander of Wisconsin legislative district lines in 2011
In 2011 and 2012, Troupis was part of the legislative Republicans' legal team that drew one of the most partisan gerrymanders in U.S. history, which locked in Republican control of the state legislature for a decade.
The effort in which Troupis participated was conducted with unprecedented secrecy, requiring legislators to sign confidentiality agreements to discuss this legislative matter and resulting in Republican attorneys being harshly and publicly criticized by federal judges for improperly withholding documents that should have been turned over as part of legal proceedings.
[Milwaukee Journal Sentinel 8/20/11; Milwaukee Journal Sentinel 2/16/12]
Equated surrogacy to human trafficking as Scott Walker appointed judge
After being appointed to Dane County Circuit Court by then-Gov. Scott Walker in 2015, Troupis made the astonishing and horrifying comparison between surrogate pregnancy and human trafficking.