A Better Wisconsin Together Launching Media Campaign to Protect Freedom, Oppose Republicans' Unconstitutional Impeachment Scheme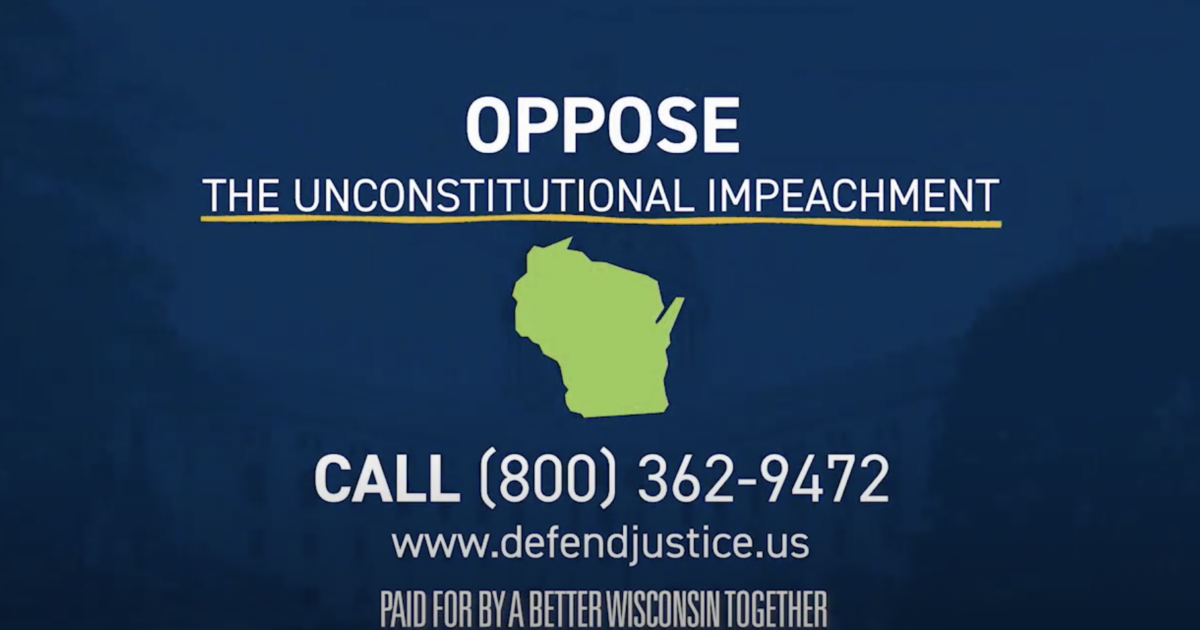 MADISON, Wis. — A Better Wisconsin Together (ABWT) has launched a seven-figure media campaign to alert the public to the threat of the unlawful impeachment of newly elected Wisconsin Supreme Court Justice Janet Protasiewicz under consideration by some extremists Republicans.
ABWT's grassroots lobbying effort will employ television, cable, digital and radio ads along with direct mail and online grassroots organizing to help the public speak out in opposition to overturning the results of the April 2023 election.
"The people of Wisconsin spoke loudly and clearly in April of this year when they overwhelmingly elected Justice Janet Protasiewicz," commented A Better Wisconsin Together Executive Director Chris Walloch. "They want their votes respected, not have an election overturned."
Walloch continued, "We're launching a comprehensive media campaign to alert the public to the dangers of the unconstitutional impeachment plot by extremist Republicans and to help them make their voices heard."
The first ad in ABWT's campaign being run on television and cable can be seen here.
In advance of the media campaign, ABWT sponsored a statewide poll of Wisconsin voters that found impeachment was opposed by a massive 24 point margin. A summary of the results of the survey, conducted September 7-10 by the national award-winning polling firm GBAO, can be found here.