A Better Wisconsin Together Announces New Resource Exposing the Sham Election Review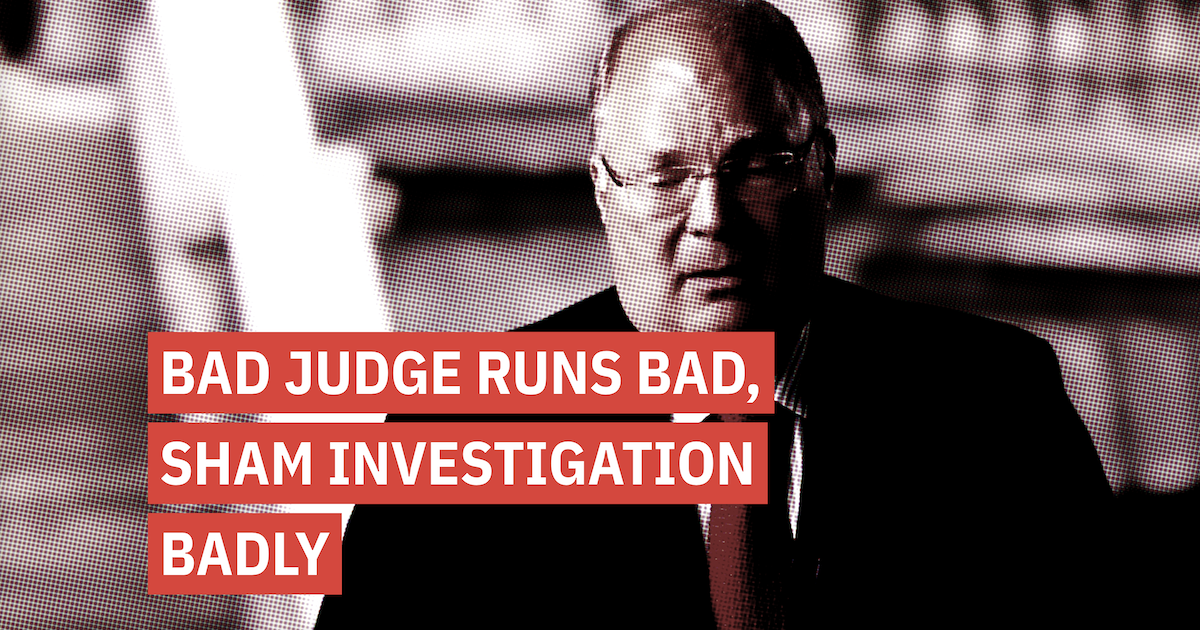 MADISON, Wis. — Every day there's a new twist and turn to the blundered Republican sham election review, led by disgraced ex-justice Michael Gableman. With that in mind, A Better Wisconsin Together is launching a new website with a comprehensive documentation of the ongoing failures of the sham election review. The never-ending sequence of lies and errors is now conveniently available in one location for Wisconsinites who believe in the freedom to vote to access and learn how to hold Republicans accountable.
And while incompetence on display during the sham election review has been comical at times (SEE: Liposuction Clinic, Subpoenas), A Better Wisconsin Together is also working to expose the sinister side of this affair.
A Better Wisconsin Together Executive Director Chris Walloch commented, "We want to inform Wisconsinites, not just about the incompetence and complete bad faith on the part of Republicans and Michael Gableman, but also about the broader context. We've already witnessed a failed attempt to sabotage an election, and now we're watching Republicans attempt to undermine Wisconsinites' confidence in future elections. This includes everything from this sham election review to efforts to block the freedom to vote to leading Republican gubernatorial candidate, Rebecca Kleefisch, refusing to reject the idea of allowing the Republican Legislature to overturn future elections. It's not about 2020 anymore. It's about 2022, 2024, and beyond."
Visit abetterwisconsin.org/the-big-sham/ to learn more about a bad judge conducting a bad investigation badly.