Jonathon Hansen is a clean water champion!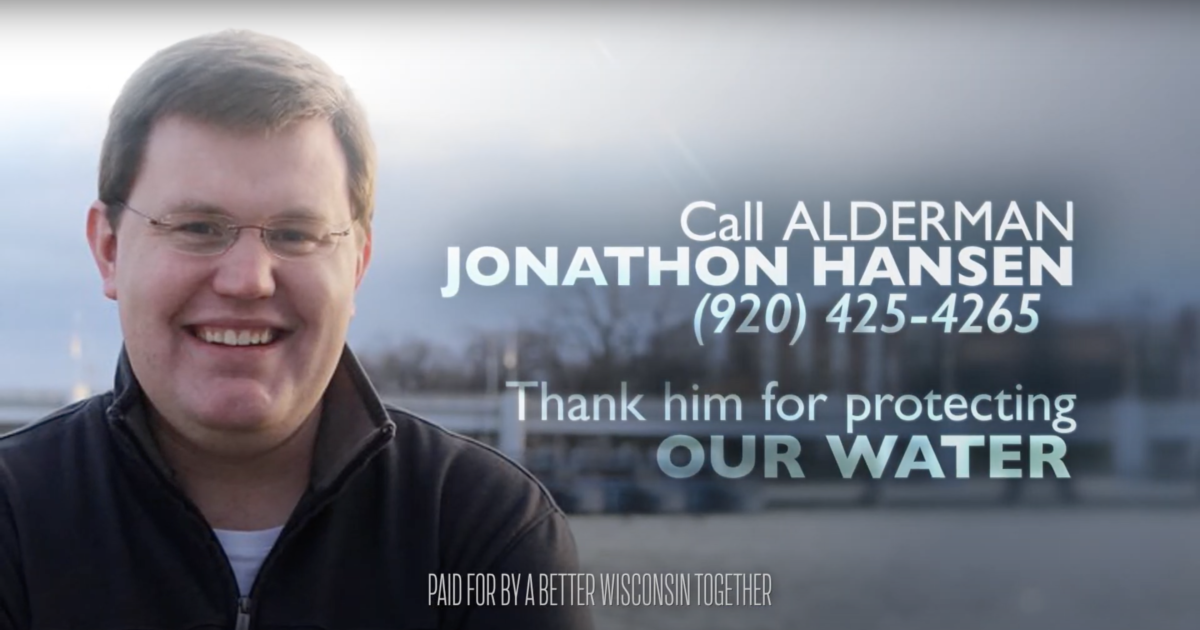 Call Jonathon Hansen
Call Jonathon Hansen at (920) 425-4265 and thank him for protecting our health and safety.
Access to clean water is a basic human right. We all deserve to know that the water coming out of our tap or our well is safe. Unfortunately, corporate polluters have been allowing toxic, cancer-causing chemicals to seep into our water for decades— and covering it up since 2013.
Alderman Jonathon Hansen won't let them get away with it. He'll stand up to corporate interests and tell them to protect our water supply and demand that they pay to clean up the damage they've done.
Tell Jonathon Hansen that you support his fight to protect our water.