Tell Robin Vos: Start Putting Wisconsin First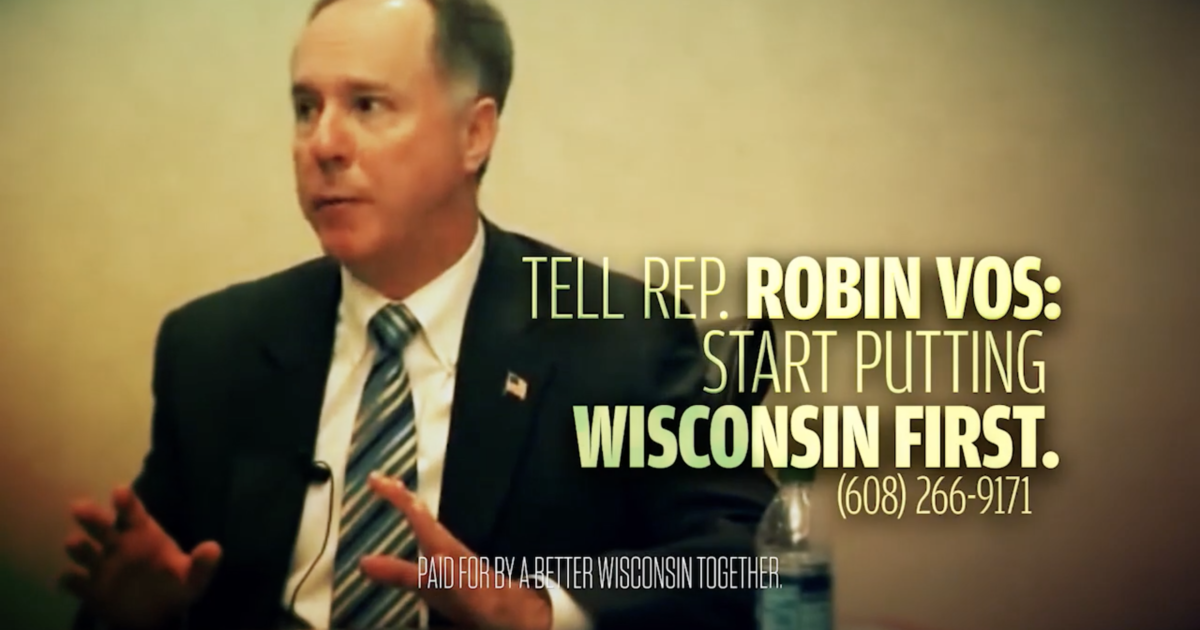 Residents of the 63rd Assembly District deserve a Representative who will speak for their interests.
But Robin Vos has been listening to his special interest donors instead.
We're facing one of the worst outbreaks of COVID-19 in the country, and our families are vulnerable because of Vos's decisions to put insurance and pharmaceutical companies ahead of working families.
He voted against protecting pre-existing conditions and blocked Badgercare expansion.
Call Robin Vos at 608-266-9171 and tell him to start putting our health ahead of his donors' interests.
A Better Wisconsin Together ©2023
an affiliate of ProgressNow
6516 Monona Drive #244
·
Monona, WI 53716