Tell State Rep. Dan Knodl to Get Back to Work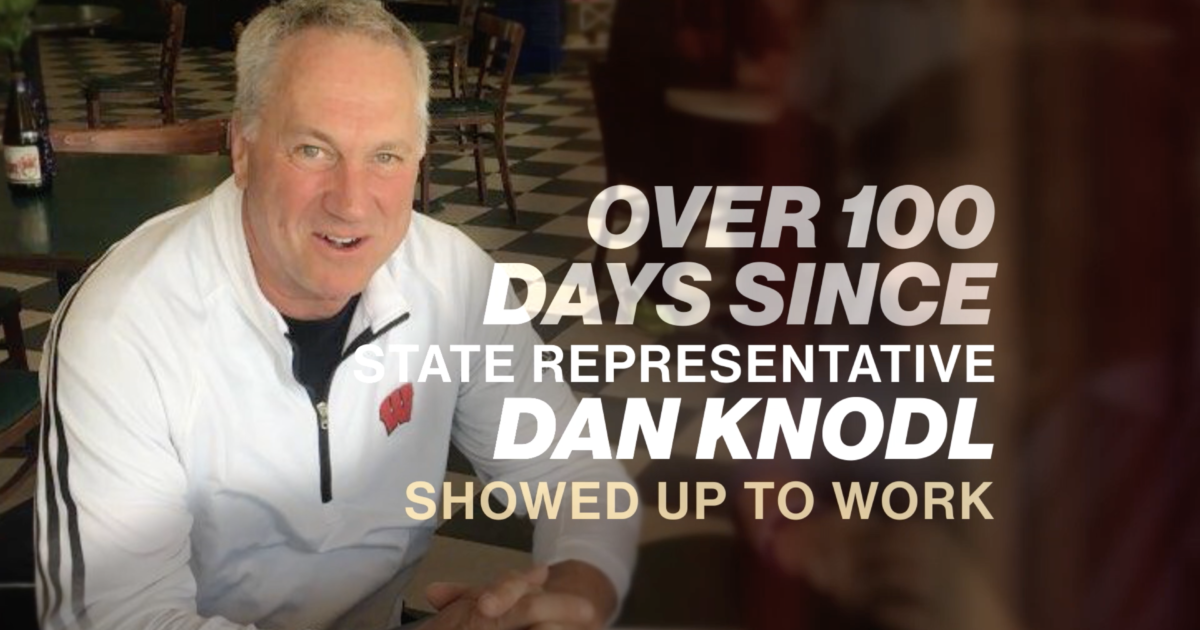 The coronavirus pandemic hasn't been easy on Wisconsin families and businesses but they're making sacrifices, working hard, and showing up to work every day.
Representative Dan Knodl hasn't shown up for months.
He won't even protect pre-existing conditions during a deadly pandemic.
Call Dan Knodl at (608) 266-3796 to tell him that he works for us and we demand he starts doing his job.