Tell Rep. Jim Ott it's time to join the 21st century.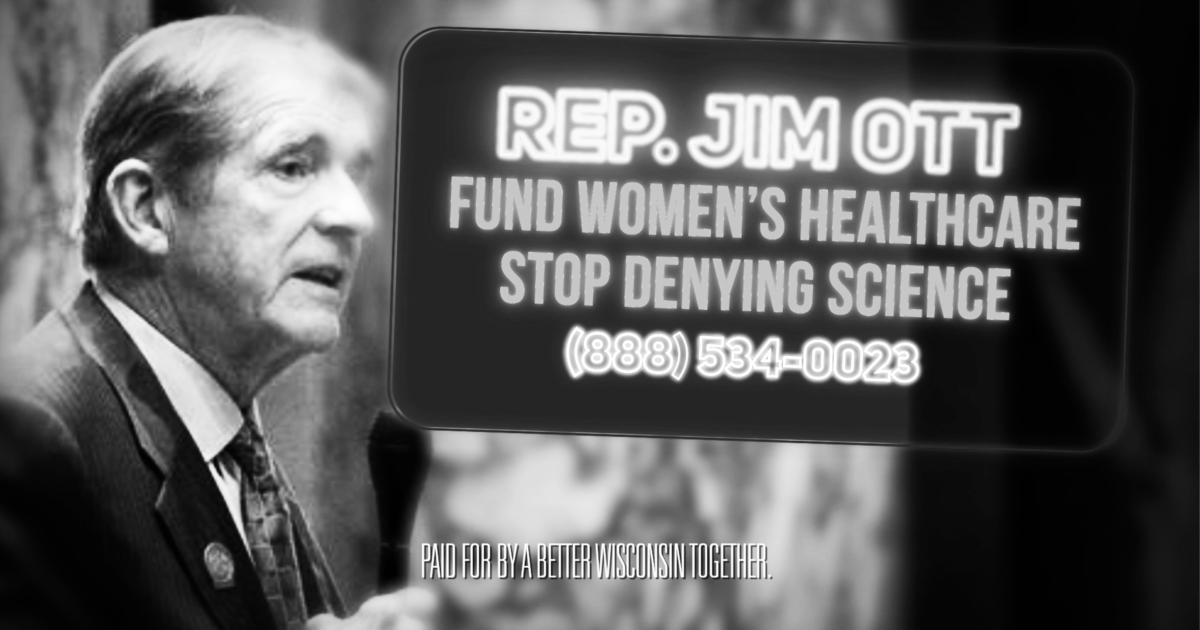 Jim Ott is stuck in the past. He brought his 1950s attitude to the Assembly and it's affecting women's healthcare.
Ott voted to eliminate funding for birth control and prenatal care, and even tried to stop a bipartisan plan to help survivors of rape access emergency contraception.
But his outdated views don't stop there.
Jim Ott doesn't believe climate change is real.
Call Rep. Jim Ott at (888) 534-0023 and tell him to join the rest of us in the 21st century by funding women's healthcare and accepting science.
A Better Wisconsin Together ©2023
an affiliate of ProgressNow
6516 Monona Drive #244
·
Monona, WI 53716